The Stardoll Academy is a college for Stardoll users. You can get rewards including stardollars

, starcoins

and starpoints File:Starpoints.png by finishing the given assignments.
Enrollment
If you haven't already enrolled to Stardoll Acdemy, click the message icon
File:Messages Icon.png
and there you should find your acceptance letter. Click "Enroll" at the end of your acceptance letter to get started.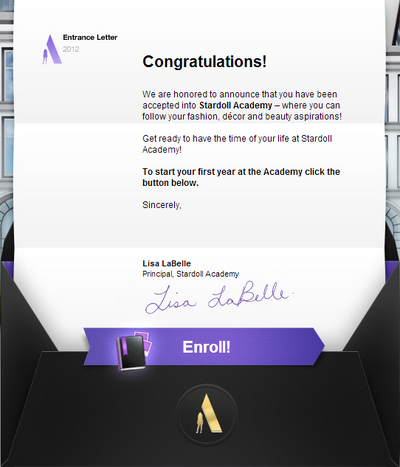 Tasks
Ad blocker interference detected!
Wikia is a free-to-use site that makes money from advertising. We have a modified experience for viewers using ad blockers

Wikia is not accessible if you've made further modifications. Remove the custom ad blocker rule(s) and the page will load as expected.