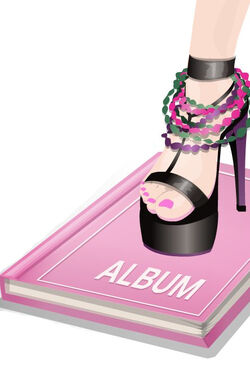 Your ablum is a book where you can put dress-ups, stickers, or photos in. You can earn 2-3 starcoins for decorating it each day. If you enter your e-mail adress, you can get it in your suite. You can also decorate the cover. If you're a superstar, then you get 100 pages. If you aren't, you get 10 pages.
Ad blocker interference detected!
Wikia is a free-to-use site that makes money from advertising. We have a modified experience for viewers using ad blockers

Wikia is not accessible if you've made further modifications. Remove the custom ad blocker rule(s) and the page will load as expected.